Pride Winter Age Group Programs:
10U CoEd – Water Polo Development
12U Boys and Girls
14U Boys and Girls
18U Boys

All players must be registered with USA WP at the Gold Level in order to participate. Age Verification and The Covid-19 Return To Play Waiver must also be signed in order to play in USA WP sanctioned events.

Please review the Helpful Tips below:
Helpful Tournament & Game Info for players, coaches, parents & administration:
Age is based on how old your player is on August 1st of the upcoming Junior Olympic Year- starting September 1, 2021, the age your player is on 8/1/22 indicates the age group he or she is in.
As soon as you see a tournament posted on the calendar please confirm with his/her coach your availability. This serves as the RSVP, so we know we have a full team competing and allows you to receive timely and important info regarding the tournament. Any unregistered player (tournaments and season sessions) will be registered by our admin with the credit card on file.
Make sure your player is registered with USA Water Polo Gold Membership under Pride Water Polo Academy Club #25981, age verified, and has a recognizable photo on their member ID Card. Players must also have a signed Covid-19 Waiver in order to participate in USA WP sanctioned events. Go to www.usawaterpolo.org to enroll or renew your player's membership.
Check the Pride website home page, calendar, and events page regularly for practice times, tournament schedules, and tournament locations.
If you are unsure how to read tournament schedules, please contact your coach or your Team Coordinator at least 2 days before the tournament begins.
Remind your player to check in with his or her coach prior to the tournament starting regarding arrival times and team meetings before and/or after the game.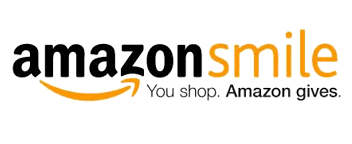 Click on the Amazon Smile Logo Above to Start Shopping and Donating!
Amazon Smile will donate a percentage of your purchase to Pride WP just by using our special Pride WP Link. Same prices, same great deals! Feel free to forward the link below to friends and family:
USA Water Polo & Age Verification: All players must have a Gold Level USA WP Membership, a photo uploaded to their membership card, be age verified, and currently affiliated under Pride Water Polo Academy. (#25981) with USA Water Polo. Go to www.usawaterpolo.org to register.
All USA WP memberships are on a calendar-year basis and expire on December 31, 2021.
Please remember to upload a current and recognizable picture of your player onto their USA WP Card – all players must present proper ID to officials to play!
CCA Zone: Pride WP is part of the Coastal California Zone – there are several zones throughout the nation. For more info on our zone, CCA Zone
Not Getting Club Emails? Make sure you have your correct email address entered in your player's account. Info is sent out to players registered for events – please register for your events asap